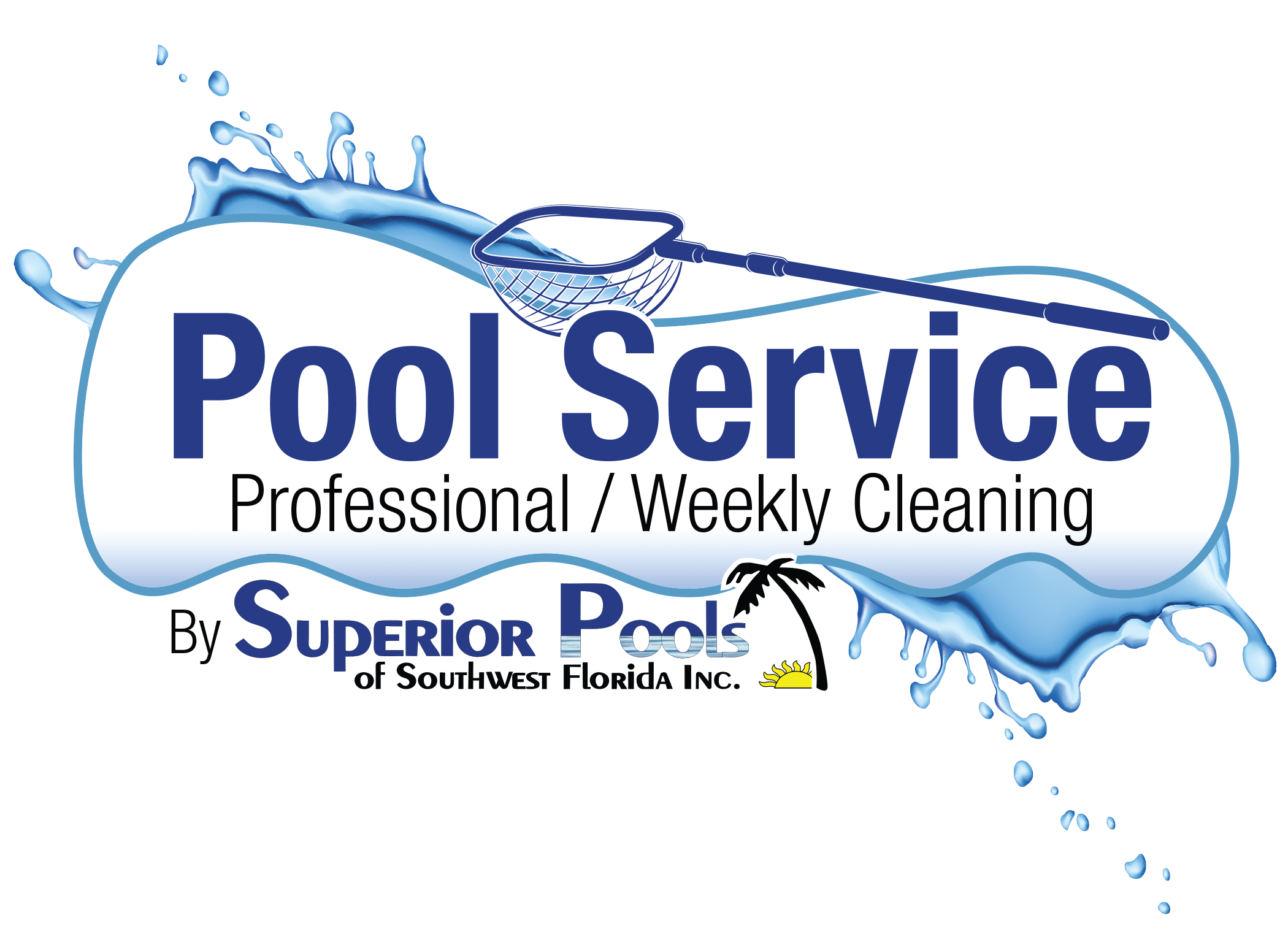 No Splash and Dash with Superior Pools!!
Pool and Spa News Top 50 Service 2018
Let the Pool Professionals Clean & Service Your Pool.
LIC# CPC-1456447
Superior Pools offers a full maintenance and service department to maintain your swimming pool. Our weekly service will keep your investment in top shape so you can simply sit back and enjoy your Pool. We are the pool building professionals, with over 5000 pools built in the area & have been in the pool business over 18 years.
Superior will visit your pool on a weekly basis our service includes: 
• Web-based program to see the status of your pool at any time.
• A detailed email with what chemicals were added to your pool and all your chemical levels.
• Test chemicals and adjust as necessary including all normal chemicals. 
• Skim surface for debris. 
• Brush the pool and waterline tile including connecting spas as needed. 
• Empty skimmer baskets and pump baskets. 
• Clean filter each visit. 
• Vacuum pool as needed or requested 
• Check filter pressure. 
• Inspect and adjust exterior equipment for optimal performance and operation.
Our weekly cleaning services are $125 per month. $150 without a cage. No hidden fees. Chlorine, Muriatic Acid, Alkalinity, Salt, Stabilizer and PRO SERIES® Stain & Scale Control are included. No chemicals are stored at your home.
Prices are subject to change, you will be given one month's notice if prices change. Phosphate treatments and any other treatments are not included in monthly service price. Treatments will be quoted on-site.
Superior Pools is not responsible for leaks or filling your swimming pool. Superior Pools is not responsible for existing stains.
Superior must have the Pool Cleaning form signed and in our files to begin your weekly service.
Our Weekly Cleaning Service Techs are trained and can maintain Salt and Chlorine Pools.
We perform weekly cleaning services on residential pools only.
Weekly Service Areas Offered:
Port Charlotte
North Port
Venice
Nokomis
Englewood
Punta Gorda
Deep Creek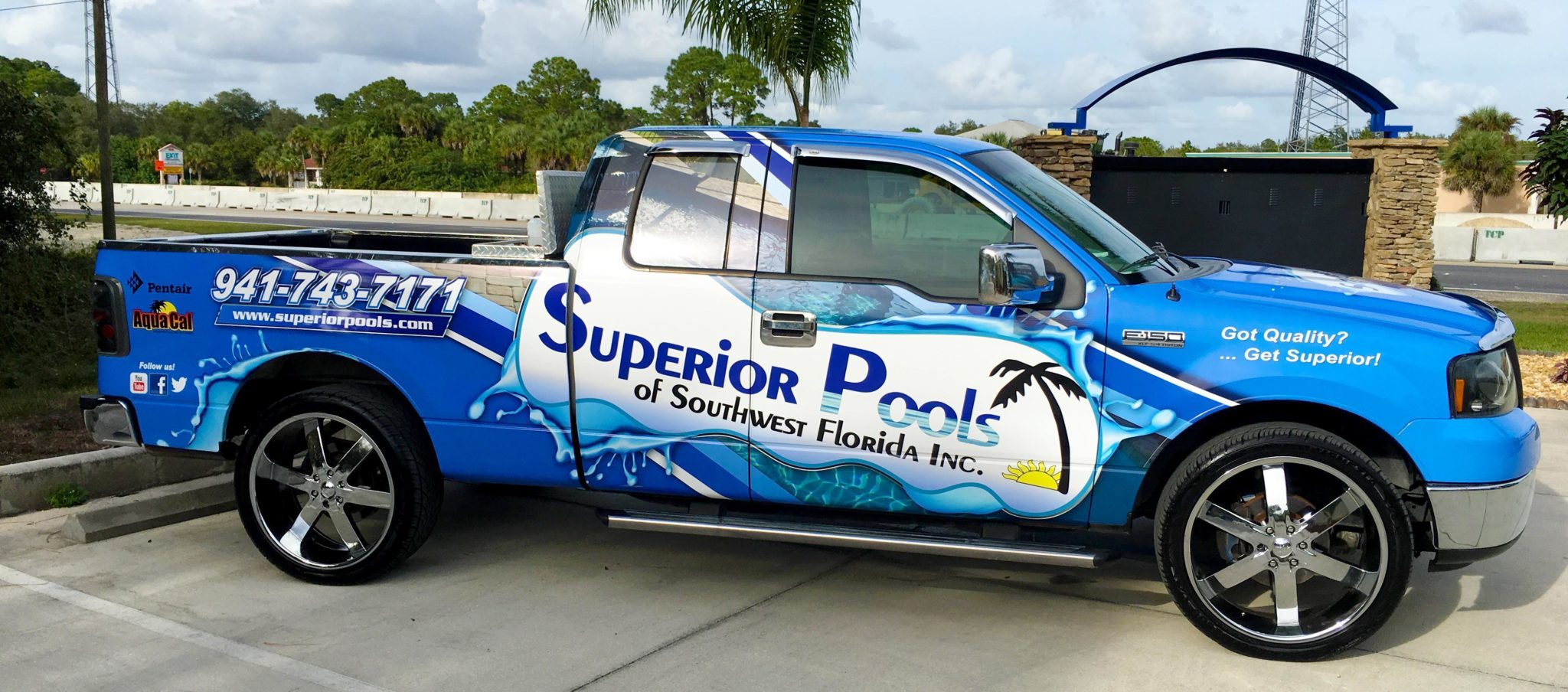 Please visit our contact us tab to meet our weekly pool technicians.
Here at Superior Pools, we let our work and actions do the talking as you can see below are some of our Weekly Pool Services:
This Superior Pool was built by and is maintained on a weekly basis by our team.  This particular pool is located in Nokomis, Florida in the Venetian Golf and River Club where Superior Pools maintains several swimming pools.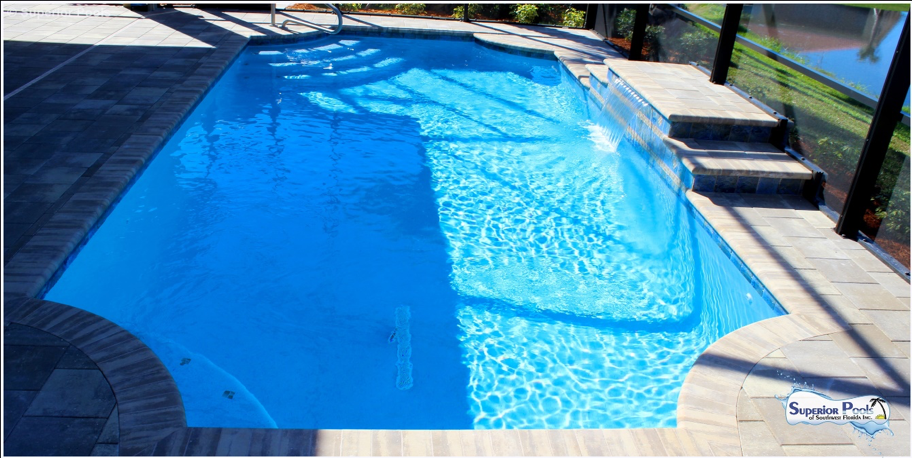 This Superior Pool was built by and is maintained on a weekly basis by our team. This particular pool is in Port Charlotte, Florida Riverwood Golf & Country Club where we service multiple pools on a weekly basis.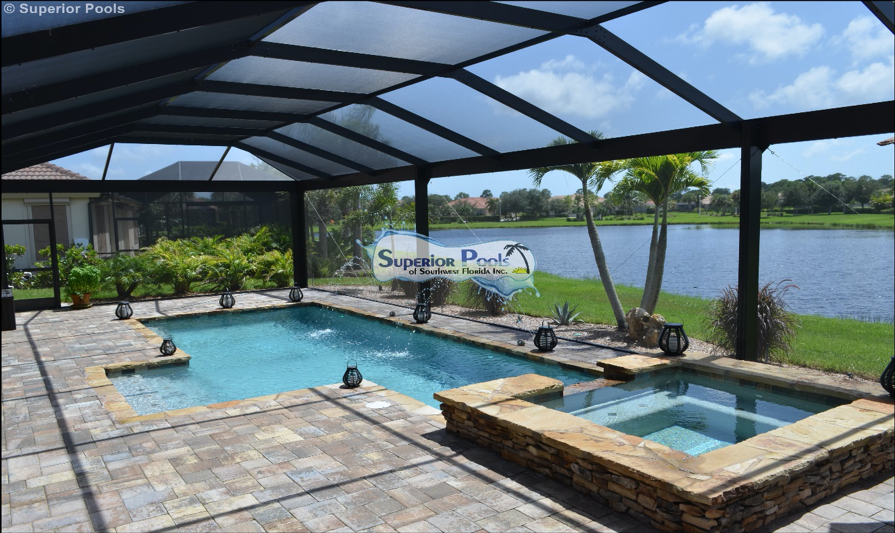 Here is another one of our Superior Pools built and maintained on a weekly basis by our team. This particular pool is located in Venice, Florida.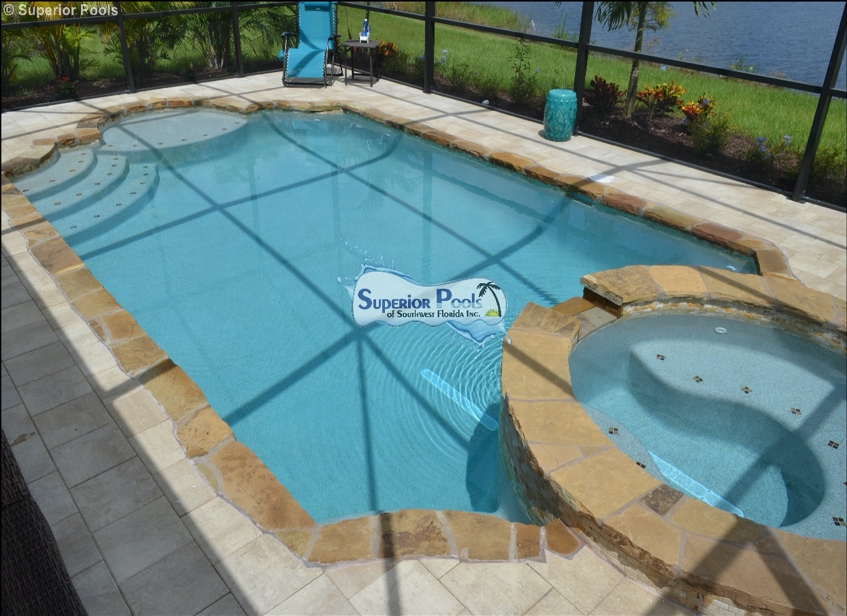 Here at Superior Pools we take pride in what we do, but most of all in keeping our customers satisfied.
Below are awards that Superior Pools have earned from hard work, pride and dedication to the Superior Family:
Below is Superior Pools Management Team and Contact information:
(Manager) Josh Kline (941-650-5691) [email protected]
(Supervisor) Pat Kline (941-875-5138) [email protected]
(Office) (941-743-7171) [email protected]
Remember when you have a pool serviced weekly by Superior Pools:
The Superior Pools Family would like to thank you for taking the time to check our website and we look forward to doing business with you!
Please watch our weekly cleaning video below.

Service Areas
Port Charlotte
(Serving Manatee To Charlotte County)
517 Tamiami Trail
Port Charlotte, FL 33953
(941-743-7171)
[email protected]
Fort Myers
(Serving Lee County To Collier County)
12221 Towne Lake Dr Suite #B
Fort Myers, FL 33913
(239-728-3002)
[email protected]
Our Certified Pool/Spa Contractors
License # CPC-1456447